Outburst Hog Talker Demo
Outburst Hog Talker Demo
Do Hog Calls really work? They do - but only if they're used properly. Most people have been instructed to use wild hog calls in the wrong fashion. They're taught to squeal and scream like they've been attacked by a swamp monster, often causing hogs to take off running.
The new Outburst Hogtalker from the Callmasters is different. It's an all-in-one wild hog call that, when used properly can greatly increase your success when hunting wild hogs.
Jerry Peterson explains what this new call is all about and how to use it properly to increase your success.
Share This Video.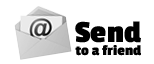 More Callmaster Videos
Related Products
Do Hog Calls Work? The short answer is YES!... if they are used correctly. NO! if used incorrectly. Incorrectly like using them as instructed by most call makers. That is, screaming loudly on them as if the swamp monster has…

$21.99
Share This Video With a Friend
Send to Multiple Email Addresses, separated by a comma