Buck Called With Ma-Mah
Buck Called With Ma-Mah
It's Halloween weekend in Ohio, and, as usual, the bucks are on the move.
On Halloween morning, Backwoods Boy Karl Metzler climbs high in a tree with his Excalibur Crossbow, hoping for a "treat" instead of a "trick."
After having passed on a nice Ohio 8 point just days before, he worried he'd be on the trick side of Halloween… but early Halloween morning, the "Broken Buck" made his day.
Share This Video.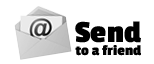 More Callmaster Videos
Share This Video With a Friend
Send to Multiple Email Addresses, separated by a comma