Buc-N-Doe plus Snort Wheeze
Buc-N-Doe plus Snort Wheeze
Separate, Removable Grunt And Doe Bleat Cartridges That Fit Inside Your Mouth.

Two Great Call Designs In One: "Hands-Free", In-Mouth Cartridges & a Tube-Style Deer Call.

Six Great Call Sounds in One: "Plain Buck Grunts", "Contact Calls", "Aggressive Grunts", "Hot Doe Bleats", "Tending Grunts", and "Distress Bawls."

Share This Video.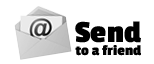 More Callmaster Videos
Related Products
Separate, Removable Grunt Or Doe Bleat Cartridges That Fit Inside Your Mouth For Hands Free Calling. Two Great Call Designs In One: "Hands-Free" In-Mouth Cartridges Plus A Tube-Style Deer Call System. Six Great Call Sounds in One: "Plain Buck Grunts",…

$19.99
Share This Video With a Friend
Send to Multiple Email Addresses, separated by a comma