3-N-1 FOXFIRE SCREAMER
3-N-1 FOXFIRE SCREAMER
For Predator Calling as Easy as 1-2-3.

The Woods Wise 3-N-1 Fox Fire Screamer is an easy to use predator call that will produce shrill and loud screams, wounded bird trills, and squeaks and coaxing calls .

It's the perfect call for long calling setups and the crushable megaphone allows you to add emotion and volume control to your calling. The Fox Fire Screamer is effective on coyotes, foxes, bobcats, lynx, raccoons and even bears.
Share This Video.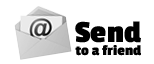 More Callmaster Videos
Related Products
1. Shrill and Loud Screams: Just Pump or Squeeze the Bellows. It's Easy! 2. Wounded Bird Trills: Just Shake the Bellows. It's Accurate! 3. Mouse Squeaks & Coaxing: Just Tap It For Squeaks, or, Coax by Putting it Under Your…

$22.95
Share This Video With a Friend
Send to Multiple Email Addresses, separated by a comma