About the Woods Wise Callmasters™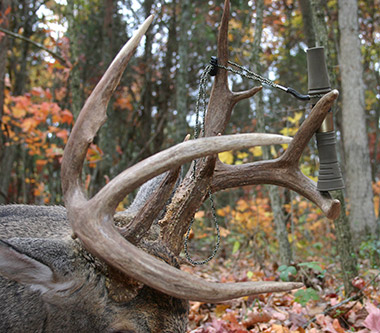 Since 1985 the Woods Wise Callmasters have been producing some of the most innovative game calls on the market. We started the deer calling movement and have continued to research and develop the most influential line of game calls available.
Our line of deer calls, turkey calls, elk calls, predator calls and more have been proven in the field for more than 33 years, and we continue to innovate and develop new games calls every year. Experience the Callmaster's series of legendary game calls for yourself.
Callmaster Articles
While digging through some old filing cabinets at the Woods Wise office, Jerry came across this article he wrote for…

When it comes to deer hunting, Jerry Peterson from Woods Wise Products knows what he's talking about. This month, Jerry's…
Callmaster Videos
See Woods Wise Calls in Action...
Ma-Mah Calls Point Blank Buck
Watch More Videos...