CALLMASTERS™ TURKEY CAMP™ VOLUME 1
Turkey Camp™ is a way of life and a tradition. It's the smiles and laughter of friends and it's the sharing of favorite old hunting stories. It's the magic of a Spring Morning and the thrill of the gobble from deep in the woods. It's the hunt!
Best of all, you're invited to join us in Turkey Camp™ to share two action-packed hours of strutting and gobbling toms called up close and smoked with muzzleloaders and shotguns. We'll share a few tips and try some new tricks on some tough old birds. The owls are hoot'n and the birds are gobbl'n, so grab your hunting vest and join us in Turkey Camp™!
Back to Legendary™ DVDs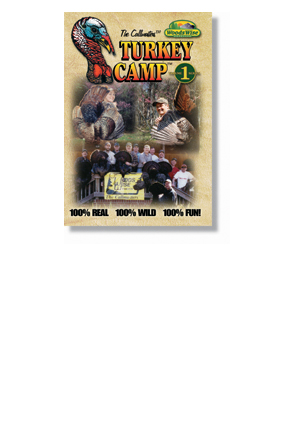 Related Products