CALLMASTERS™ REAL VOCAL WHITETAIL
Watch and listen to the best deer callers of all! Live Deer! Then join Callmasters Jerry Peterson and Gary Sefton as they show you how to reproduce those sounds, what those sounds mean, and when to use them.
An A-to-Z video dictionary of "deer language" with breath-taking deer footage that includes all-out buck fights. A must for your private collection!
90 minutes.
Back to Legendary™ DVDs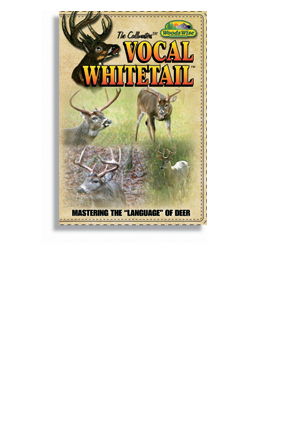 Related Products