CALLMASTERS "SNOW CAMO" HAT
PREMIUM 6-Panel Low Profile Team Callmaster Soft And Comfortable Embroidered Hat.
This "Snow Camo" White Twill Cloth Hat Is In Style While Hunting Or Anywhere You Go !
Pre-Formed Bill And 6 Color High Stitch Count Deluxe Callmaster Embroidered Logo.
Adjustable Cloth Back Band With Brass Buckle Adjusts For Perfect Custom Fit.
Back to Gear and Accessories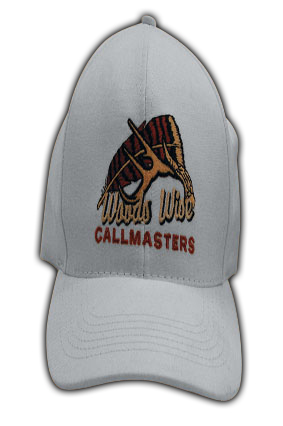 Related Products