OriginalWW CLICK'N GRUNT ™ FRICTION DEER CALL
America's Original and Most Realistic "Clicking" Deer Grunt Call Since 1985!
Adjustable Twist Tone Tip and Striker Paddle Changes Pitch From Young To Older Deer.
Makes Clicking Buck Courtship Grunts, Social Contact Grunts And Maternal Doe Grunts!
Convenient Belt Clip Keeps It Handy And Allows For One Handed Calling. Includes Lanyard.
There Is No Other Call On The Market That Can Duplicate These "Hollow Clicking" Deer Grunts.
Developed With Wildlife Biologists And Proven In The Field. Works When No Other Call Will.
Back to Deer Calls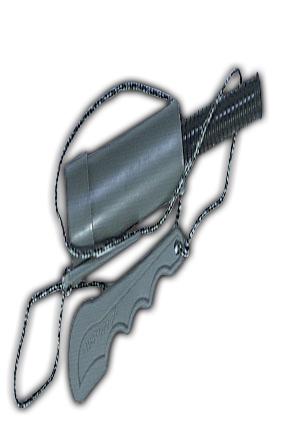 Related Products