MYSTIC™ SOAK'N WET HEN™ PADDLE BOX
SPECIAL CLOSEOUT ON A CLASSIC!!! (Quanities are limited so order quickly while supplies last)
All Walnut Paddle Box Design That Plays Loud and Shrill Yet Still Has a Realistic Raspy Tone ... Gobblers Love It!
Two Side Walls, Both Play Whisper Soft and Mellow When Needed, Or, Extra LOUD for Locating.
Permanent "Gritty" Mystic™ Coating Plays Soaking Wet Plus Never Needs Chalk or Maintenance.
Back to Mystic™ Wet Box™ Calls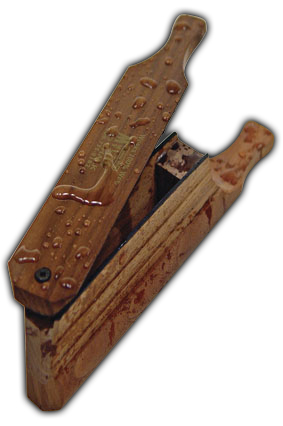 Related Products