MYSTIC™ CLASSIC WET HEN™
Classic Sound With Fine Poplar Side Walls & Walnut Body.
Weather Proof Mystic Coating Lets This Call Play 100% Wet!
Medium-Large 6 Inch Box With Mystic Hot Dip Coated Lid.
Permanent "Gritty" Mystic Coating Ends Maintenance.
No Chalk™ Needed ... Ever. Works Wet or Dry!
No Slips, Squeaks, Skips or Errors.
Back to Mystic™ Wet Box™ Calls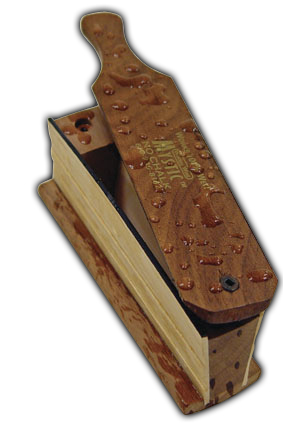 Related Products