MYS·TEK™ SOLID GOLD™
The Woods Wise® Callmasters™ are proud to now offer the all new Mys.Tek™ Solid Gold tureky friction call.
The Mys.Tek Diamond Gold is an all new ceramic material formed by fusing hundreds of thousands of micro diamond crystals under high pressure and extreme heat. This exclusive technology results in a "tough as diamonds" call surface that produces a smooth, yet raspy tone similar to natural slate but without the care and maintenance.
Mys.Tek Solid Gold surface is perfect for aggressive loud cutting or whisper soft yelps, purrs or clucks.
The Mys.Tek Solid Gold includes our famous "Never Skip" Hickory Striker. IT PLAYS 100% WET!
Back to Turkey Friction Calls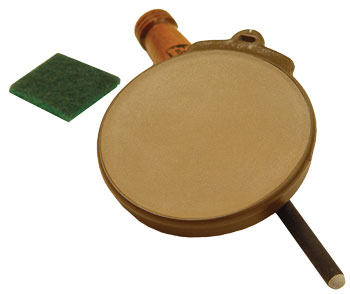 $12.99
Part Number

CM0334
Related Products