Gold 3-D Triple Tone + Locator Call
For a limited time, buy our Gold 3-D Triple Tone Turkey Call and get One Screamin' Peacock Locator Call and a 30-Minute DVD for FREE!
The Gold 3-D Triple Tone feautes a 3.5 inch ceramic top for raspy-clear tones with a half surface of copper for ultra-shrill calling and a 2.875 inch raspy crystal surface on the underside.
The unique design of the Triple Tone Turkey Calls provides three distinct hen tones to help persuade that wary gobbler to come in for a look. If he won't respond to one sound, switch to a new surface and give that a try. No more carrying around a pocket full of calls and fumbling around to find the perfect pitch.
Plus, all of our 3-D Triple Tone turkey calls play 100% wet thanks to our exclusive Mystic Hot-Dipped Coatings that insure flawless calling whether wet or dry.
And to get you ready for spring turkey season, we're throwing in our unique Screamin' Peacock Locator Call. This loud, shrill call will generate shock gobbles when nothing else will. The included 30-minute DVD will show you how it works and get you up and running in no time.

Retail Value: $57.90
Back to Turkey Friction Calls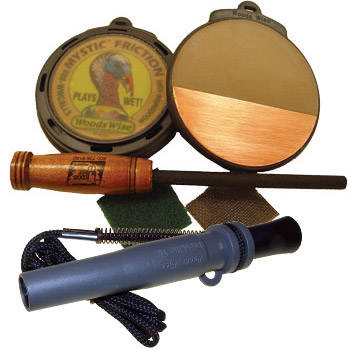 $24.99
Part Number

CM03157
Related Products