Callmasters™ Legendary™

Turkey Calls

At Woods Wise Callmasters we don't just make great turkey calls, we Revolutionized the entire way that you hunt! In 1994 we pioneered "Play Wet" technology for friction and box calls when we introduced our exclusive Hot Dipped Mystic Play Wet coatings. These patented ceramic and graphite coatings forever ended the two biggest problems with friction calls. They needed constant chalking and maintience AND they quit working if they got wet! Other callmakers try to LOOK like they have our Mystic Coatings, but only one callmaker has them.....the Woods Wise Callmasters!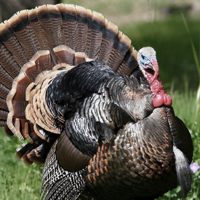 ---
We're Sorry...
It seems there are no products available in this category right now. Please check back soon or browse the rest of our Catalog.