Callmasters™ Legendary™

Specialty Big Game Calls

The Legendary Woods Wise Callmasters innovation is world famous when it comes to Big Game too! For example, check out our revolutionary first on the market Bear Talker that calls black bear up close and personal with real bear vocilizations! Or, for excitement, try our Outburst Hog Talker...the first wild hog call with proven methods to bring 'em right to your stand using "outbursts" of BOTH grunts and squeals. We also have our ground breaking Antelope Buster that brings rutting bucks running and much much more for Big Game action!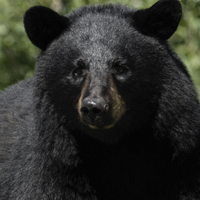 ---
Browse All Woods Wise Specialty Big Game Calls
Can you really call bears? You bet you can! The Callmasters All-In-One Bear Talker is an extremely versatile call that produces both boar and sow vocalizations. The sounds this bear call makes are designed to entice responses based on breeding interest,…

$19.99

Makes the Shrill Distress Cries of Young Baby Pigs. Creates More Excitement & Instant Action In Your Hunt. Attracts Both Male & Female Adult Hogs. Triggers Maternal and Herd Defense Response. Be Ready!

$12.99